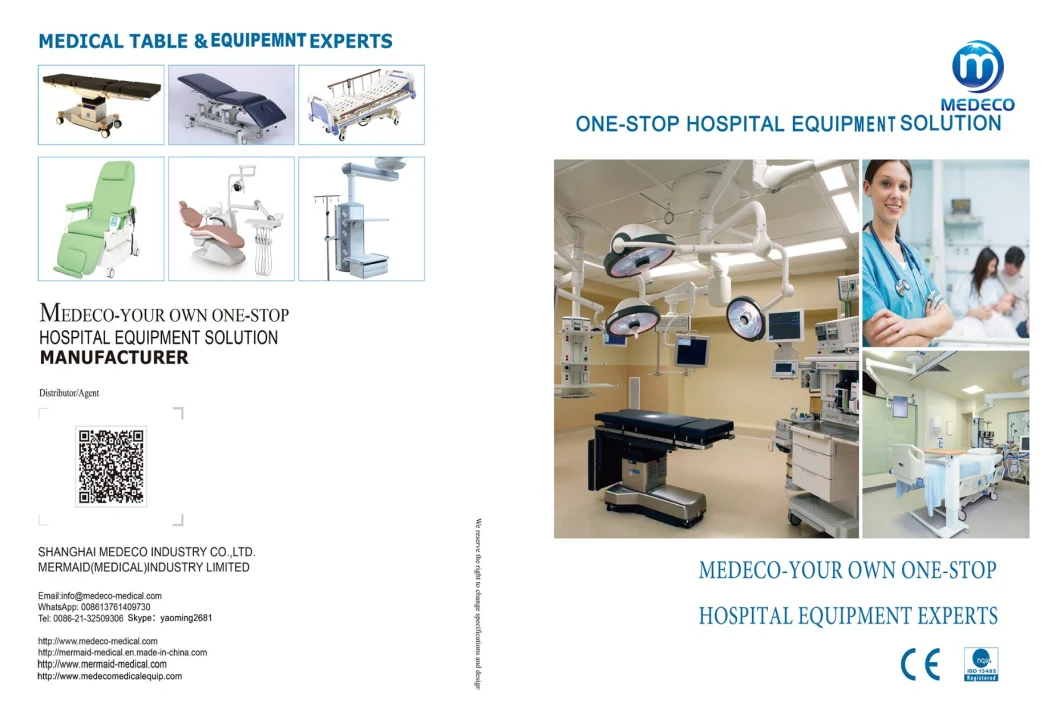 Electric Image Integrated Operating Table(Model ECOH29)
ECOH 29
photography bed is mainly used for General x-ray Fowler photography and it can also be used with mobile
C-am.
This product adopts advanced electro-mechanical drive technology,carbon fiber-wide bed.It has the function of
lifting,sliding forwarder and backward,sliding left and right,It support the use of X-ray imaging systems or C-am to
receive accurate,clear images.
It can meet the all positions of image inspection and no need to move the patient.

Sepecifications
Bed length
2450mm
Bed width
650mm
Pivot length
1800mm
No metal check length and width
1450*460mm
Bed height minimum
800mm
Distance
≥300mm
1,The design of the table top base make it can translate 1880mm to the top,1000mm to the toe,maximizing the bed beneath open,barrier-free,no perspective of the blind spot.It meets a variety of surgery's needs.Full body x-ray scanning without moving the patients is considered as an advantage as well.It meets the 3D image acquisition requirements.
2,The tabletop adopts the carbon fibre material,with low X-ray absorption,reduces the radiation damage of X ray to the
patients and paramedic.
3,Its raising,lowering,backward and forward movements,lateral move-ment,brake are all conducted electrically and
controlled by buttons.
4,Using memory foam,natural plastic in accordance with the patient's body temperature and body size.removable.
5,It has emergency power.It can be used when the electric power is off.