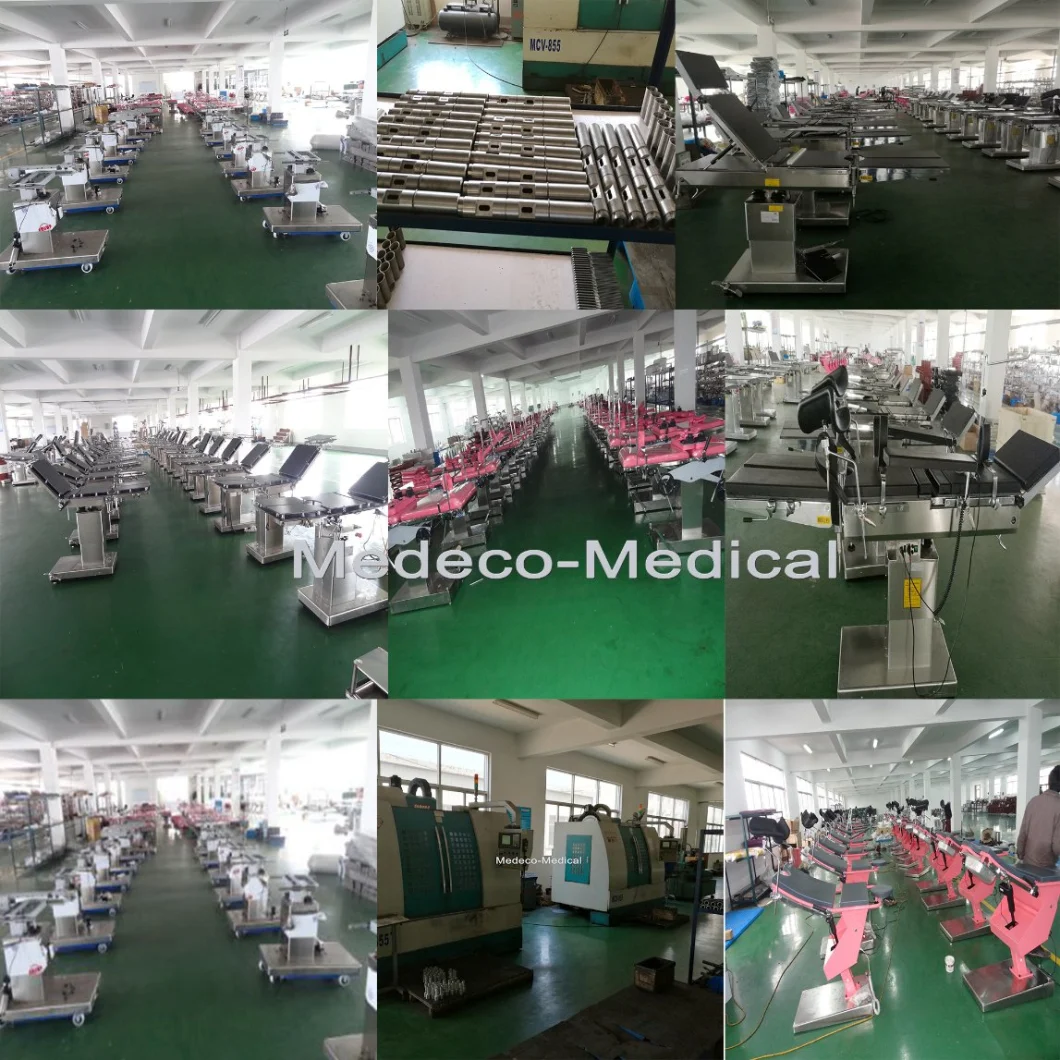 Operation table 3001C(ECOH15) Medical Equipment Side-control mechanical Operation table
Operation table 3001C (ECOH15) is suitable for surgical procedures of the head, neck, thorax, abdomen, abdomen, perineum and extremities as well as for gynaecological, oto-rhino-laryngological and orthopaedics operation. It can be raised or lowered hydraulically by means of an oil pump.
Various positions can be controlled from both side. It has been awarded the first prize in China. It has won the "High Quality Product" certificate of the State Pharmacentical Administration Deparment. Chassis inside & outside cover of model 3001B and model 3001C are stainless steel, Stainles steel or qualitative carbon steel with plastic-sprayed surface is optional for the chassis inside & outside cover of model 3001D.
SPECIFICATION
Table height:800mm~1045mm
Length and width: 2100mmx480mm
Reversed Trendelenburg: 35º
Trendelenburg: 20º
Left inclining angle: 22º
Right inclining angel: 22º
Upward folding angle of back rest: 75º
Downward folding angle of back rest: 22º
Upward folding angle of head rest: 90º (Dismountable, extendable)
Downward folding angle of head rest: 90º
Downward folding angle of leg rest: 90º (Dismountable)
Oil pump range: 240mm
Option: Kindney bridge range=120mm

Standard Accessories
1.Pads
2.Leg bracket
3.Arm rest
4.Shoulder rest
5.Body support
6.Anesthetic Screen
7.Body restraint strap

Operation table 3001 Series Medical Equipment Side-control mechanical