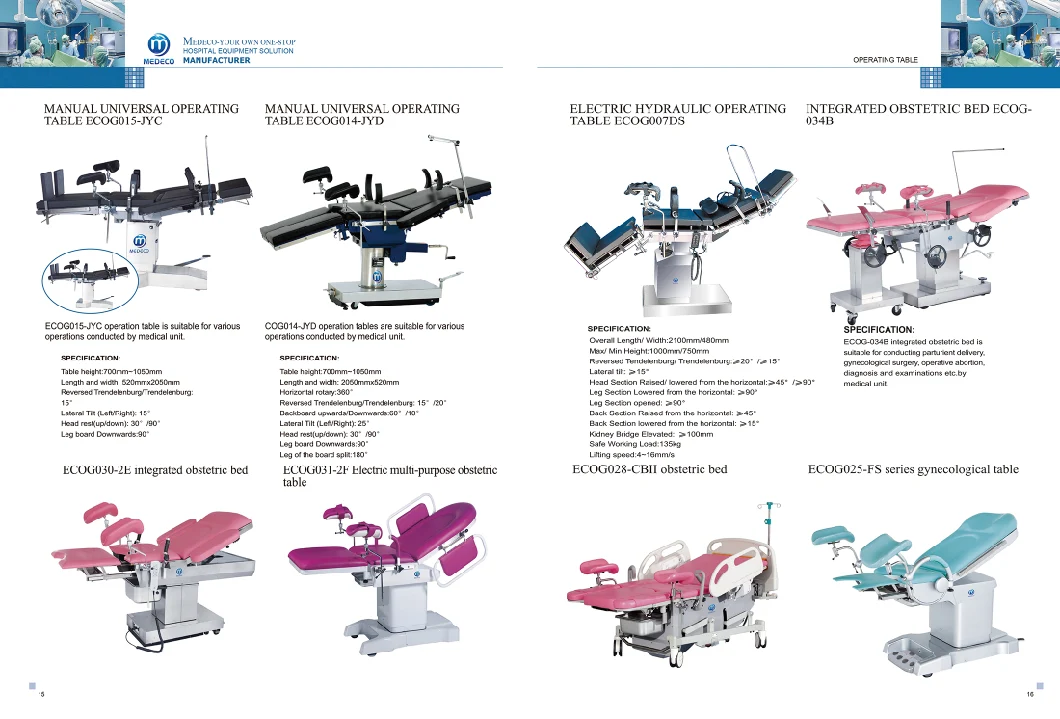 Medical Equipment Hospital Bed Electric Obstetrics Bed MEDCB-B
Specificaions:
Length:2000mm
Width:800mm
Height:680-980mm
MEDCB-B electric obstetrics hospital bed is designed for various stages in delivering a baby, like expectant mothers,childbirth, restoration of postpartum. It has the function of changing from hospital bed to delivery table, providing adequate comfort comfort to mothers during labor.
The movements like up-and-down of whole bed, trendelenburg and reverse trendelenburg,folding of back section is electrical controlled and operated by buttons;
Adjustable pneumatic spring in foot plate is adopted in order to achieve the reasonability of the human body, helps the mother's delivery smoothly;
Hidden dirt basin is equipped under tabletop,detachable auxiliary table is also available, which can be adjusted according to clinical needs;
Leg support and hidden handle on both sides can be used to adjust the positions and angles.
Bedside panels, barriers around for a high-strength plastics molding, looks beautiful, generous,can be easily hidden or loading adn unloading.
CD player is available for maternal mothers to create their happy mood.
Castor central control system, can also be mobile and flexible solid lock.
Closure of the overall structure of the bed, dust-proof, easy to clean.